Is your new year resolution to learn a new language?
Spanish is a great option!
We offer fun courses, intensive or business courses, combined courses or even summer camps!
Courses are available online but most are taught in different destinations across Spain.
If you have a holiday in mind, why not combine the two?
Learn Spanish and enjoy culture, food and wine in Spain, the right way. You can even combine learning Spanish, with a cooking or flamenco course and do it all on your stay abroad!
Spanish is becoming of greater and greater importance in Europe, and Spanish is often considered the foreign language of choice after English. Sorry France.
With 400 million speakers, Spanish is the fourth most spoken language in the world, after English, Chinese and Hindustani. Some say that Spanish has more native speakers than the English language has. Take that!
Among reasons why to study Spanish are; to understand English better as so much vocabulary come from latin origins, cultural understanding of other countries and for travelling… and because, it's easy! Known to be an easy phonetic language. Pronounce what you read, hardly any hidden letters, straightforward stuff.
Intensive, Private or Business courses:
Fun & Combined Spanish courses:
Kids, Teens or Summer courses: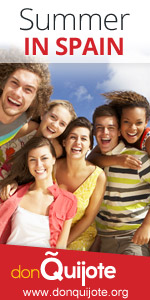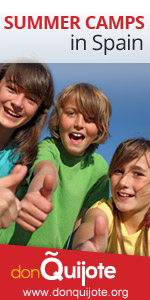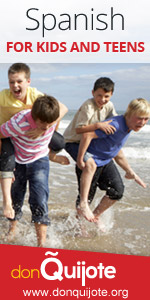 If you are interested in studying Spanish but not in Spain, courses are also given throughout South America. Click here to learn more.
Below you can see some videos of Language Schools across Spain.